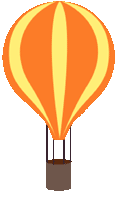 An overnight camp
for people with
Prader Willi Syndrome
est. 2011
Next Camp
July 23-27, 2023
What should I pack for camp?
The camp manual will be sent out about 4 weeks before camp and will have a packing list.
When you get to camp you will get a schedule. The schedule will have all the snack and meal times on it.
What of I'm a little late getting to camp?
No worries, your bunk bed is already assigned, so you'll have a bed and we'll hold onto your camp stuff until you get here
Can I have the same counselor as last year?
We are so happy you liked your counselor and we do hope they join us every year, but we like to mix things up and change counselors around. You'll get to meet new friends and spend time with the old.
Please reload
How old does my camper need to be to attend?
Campers must be 8+ to attend. If the guardian would like to attend as their camper's counselor, we will accept age 7.
Are there Camp Scholarships available?
Yes, we have a limited amount of $ for scholarships, please email us for the application.
What should I do with my camper medications?
The camp manual will have all the info you need regarding labeling and bringing medicines to camp.
Do the campers stay overnight?
Yes, this is a four night overnight camp. You drop off between 1-3pm on Sunday and pick up around 1pm on Thursday. We'll have exact times when we get closer to camp.
What is Jumbula?
Jumbula is the third party website we use for registration. Just click on the Arrow button that says "Registration" and you will be directed to their website.
Do I really need to fill in all the questions for Jumbula?
It is so important that you are as thorough as possible. The more info we have the better we can match needs with an appropriately experienced counselor and increase the chances of your camper having a full experience will no issues.