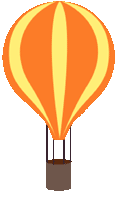 An overnight camp
for people with
Prader Willi Syndrome
est. 2011
Next Camp
July 7-11, 2024
People With Smiles Camp
Activities
(continued from home page)
Seated Zipline is the prefect way to get a view from the top.
From basketball to giant connect four. There's a game for everyone.

Evening &
Special Activities
It's just not camp without a bonfire. We'll spend an evening looking at the stars, singing campfire songs and dancing in a congo line.

There's nothing like spending an evening with your friends singing karaoke and dancing. Put on your best digs and meet us on the dance floor. We'll party all night. Just kidding we usually only make it til 8 :)

There's always something creative going on in the Craft Barn. Be ready to build, paint, cut....you never know what they'll throw at you.

Love animals? We've got reptiles, amphibians and mammals for you to meet.

Cabins
Campers will stay in a 16 person bunkhouse equipped with AC/Heat and bathrooms. Counselors will stay with campers day and night assisting them with any needs they have.
​