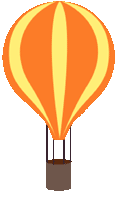 An overnight camp
for people with
Prader Willi Syndrome
est. 2011
Next Camp
July 23-27, 2023
Welcome Counselors!!!
Thank you for choosing to dedicated your time and hearts to our annual People With Smiles Camp.
Our Campers require 1:1 Counselors. If you haven't worked with persons who have PWS before, NOT TO WORRY! We will have training available and plenty of assistance for you. Most of all ... you will leave with a FULL heart! Counselor Tuition - FREE!!! All your food, lodging, tshirt and activities are covered. We love our volunteers and couldn't do this without you!
1. Under 18, email aggiearcaya@yahoo.com for application, once you're application is approved you will register with the link on the left.
2. 18 and over, follow the "Registration" button on the left to our 3rd party registration site.
3. Create a new Account and register for the Volunteer Session.
4. You'll get a confirmation email about 4 weeks out from camp along with Camp Manual
Essential Functions:
Supervise 1:1 person between the age of 8 and up with their day-to-day routine including in the dorms and overnight. Assist and participate in scheduled camp activities. Assist in recreational activities and programs. The counselor will need to be available the entire duration of the camp and be with an assigned camper at all times.
Desired Qualifications:
Must be at least 18 years of age; or 16 with two references from school administration such as School Counselor, Principle, etc. (If you are 16-17 and would like to volunteer, please email Jennifer Arcaya at aggiearcaya@yahoo.com for HS Application.) You must desire an ability to work with persons with PWS of intellectual disabilities of all levels. Good leadership, communication and teamwork skills. Good character, integrity, and adaptability. Friendly, personable, enthusiastic, responsible, sense of humor and patience. Interest or background in special needs is not necessary, but desirable. Must be willing to submit for a background check.